Hi. My name is Bast and I'm the real owner of the apartment shared by me and my feeders, Tomi and Hanne.
My "cat code" (the link to http://www.ratcliffe.org/cats/catcodes.shtml appears to be dead) is
Bast: DM W+Bo G+Y 6 X L- W- C+ I+ T++/-- A- E H+ S++ V+ F Q+ P B- PA PL



I'm sorry I'm not able to tell you more about me at this moment, I need to chase my pet mouse for a while. After that, I think I'll eat Tomi, or maybe Hanne. Yes, I think I'll eat Hanne, her feet are always such an annoyance. As you can see I'm quite busy. Come again later. I will need more food.
Those nasty humans had me spayed! They even put a collar on me! Look at this image (about 26 kB):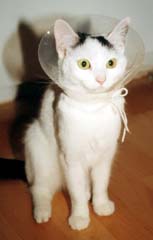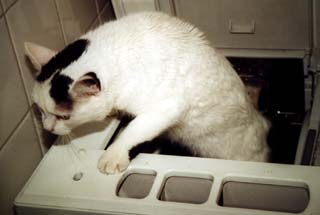 Bast getting out of the washing machine (300 dpi version)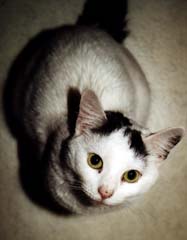 A puzzled Bast (300 dpi version)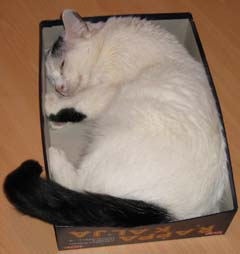 Bast-in-a-Box
Bast-in-a-Box 2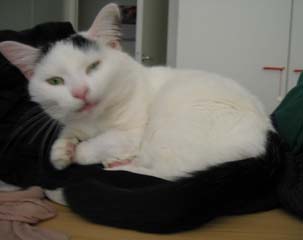 A groggy Bast
Photos added October 28, 2003​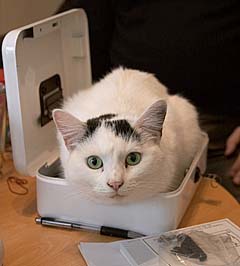 Bast in a cash register